Bobby Itta, accomplished Inupiaq fashion designer from the 'top of the world', is preparing to bring the beauty and mystery of Indigenous fur and fashion to the runway of New York Fashion Week with her collection of hand sewn parkas in February 2022.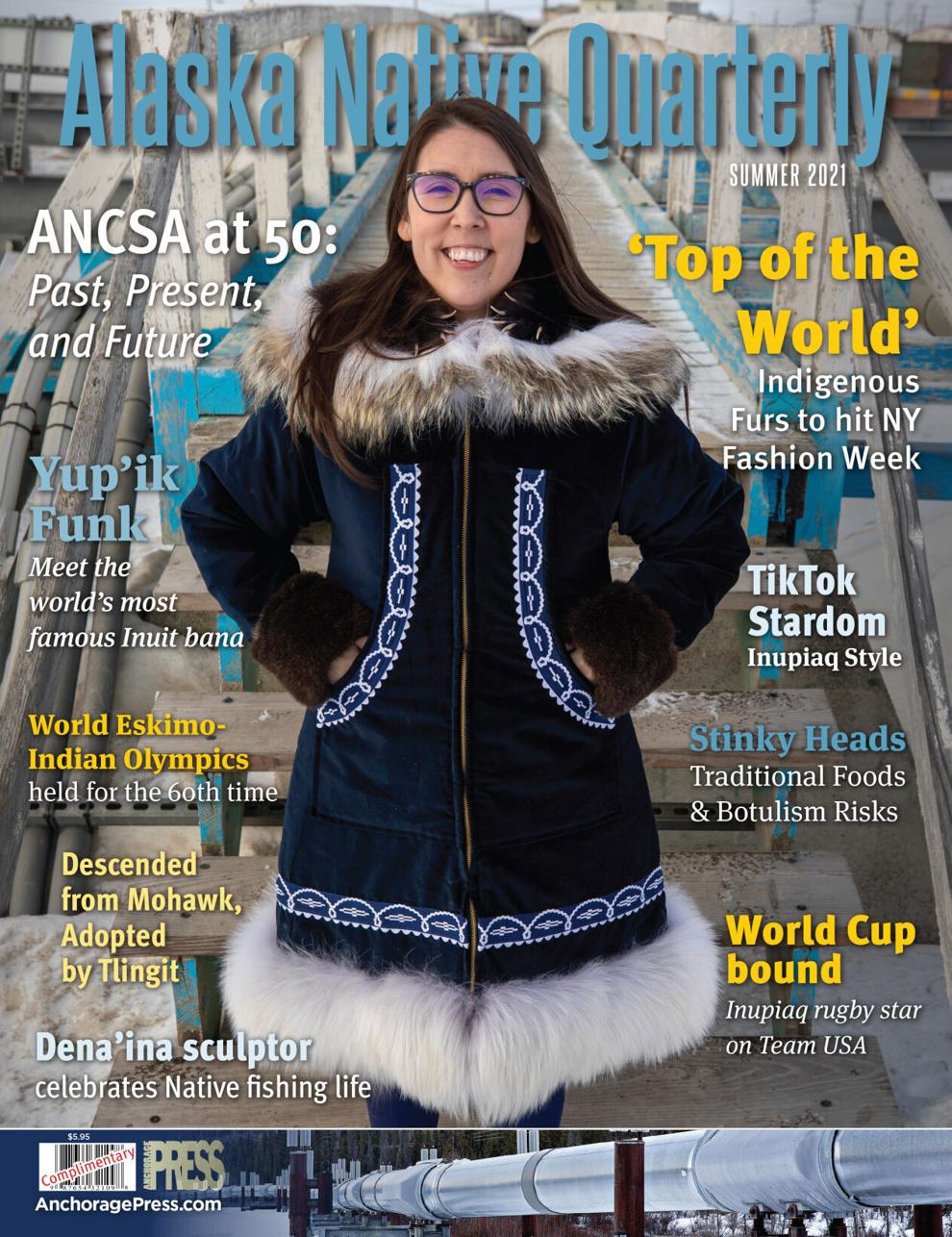 Owner of Arctic Luxe, a brand that promotes and sells luxurious handmade Indigenous clothing and accessories, Itta was born and raised in Utqiagvik. commonly known as Barrow. It's the largest city of the North Slope Borough located approximately 320 miles north of the Arctic Circle. Barrow is one of the northernmost communities in the world and the northernmost in the United States.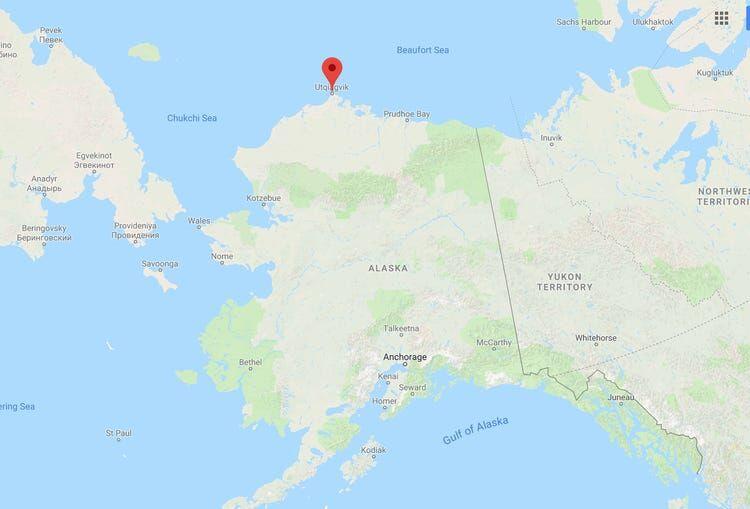 Itta was first introduced to traditional skin sewing at the age of 13, when she took an Inupiaq class in 7th grade. Inspired by her culture and growing up in a subsistence lifestyle of hunting and gathering, Itta began her quest to learn how to hand-sew through the traditional education of her family.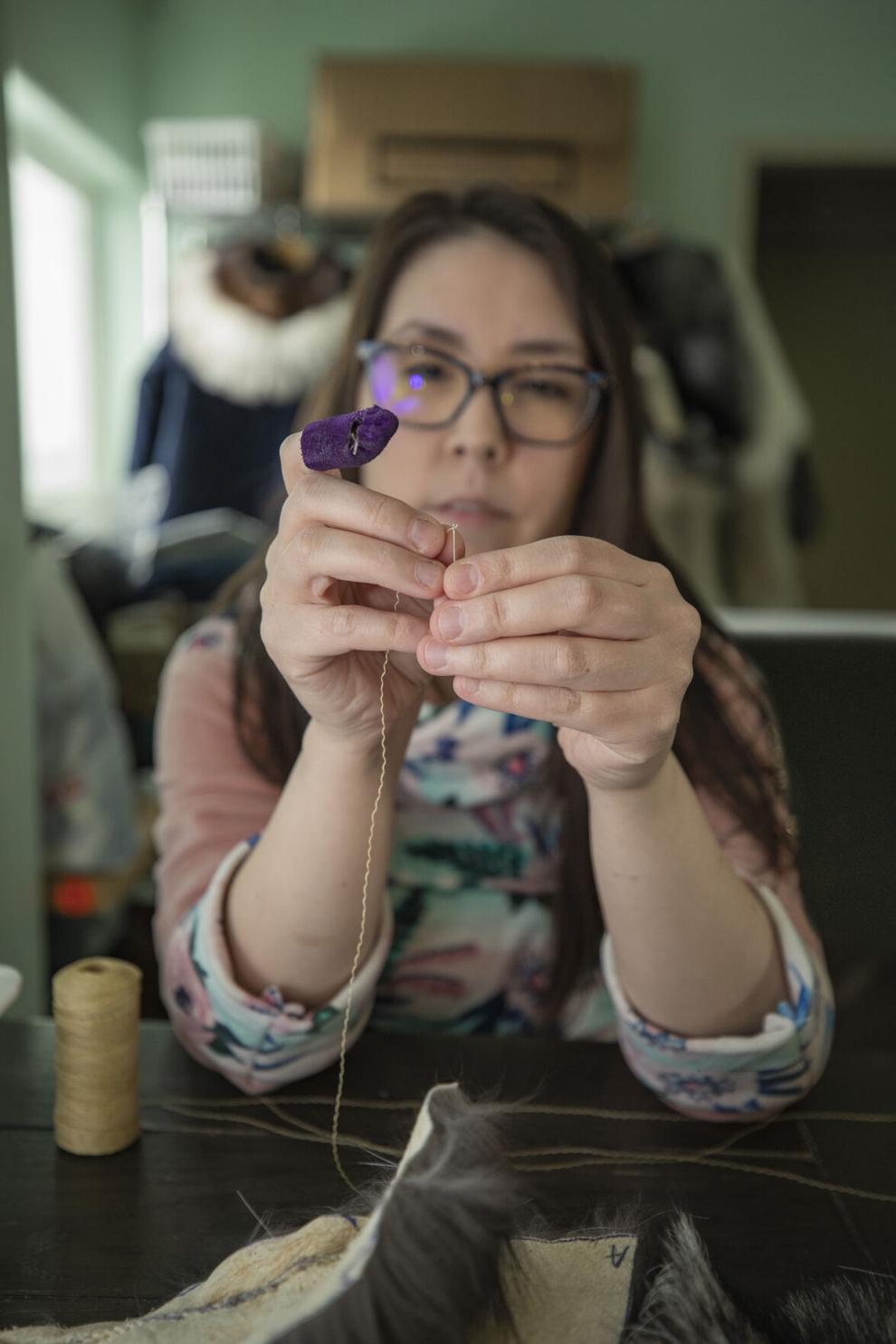 Inupiaq families inherit special patterns and designs that are then incorporated into the trim work of parkas or other items that are a representation of their lineage.
"For traditional sewing technique, there aren't tutorials online. You have to know someone to learn to sew, and learn the techniques from that person," Itta said. "A lot of the stuff I made in the beginning was trial and error."
Itta started to enter her early work in traditional regalia baby contests, with one her own 4 children as the model, including Top of the World Baby Contest in Barrow, and the World Eskimo and Indian Olympics (WEIO) in Fairbanks. 
"We ended up getting 5th place that first year, but I kept on skin-sewing," Itta said. 
She continued to learn and create new garments, eventually opening her own clothing line in 2010 selling to both locals and tourists.
"I started my business, taking orders, then applied for a Rasmuson Foundation grant," Itta said. "They funded me with a $12,000 individual artist grant, and I used that to hire help, and purchase more furs for my business so I could keep sewing." 
Inspired by the spotted seal, a prized and difficult to obtain fur in her northern community, Itta now combines her traditional family patterns with a contemporary twist. Not only does Itta work with fur skins themselves, but has since created spotted seal, salmonberry, and snowy owl print designs for her ready-to-wear and easy-to-wash clothing line that includes pants, leggings, tops and other accessories.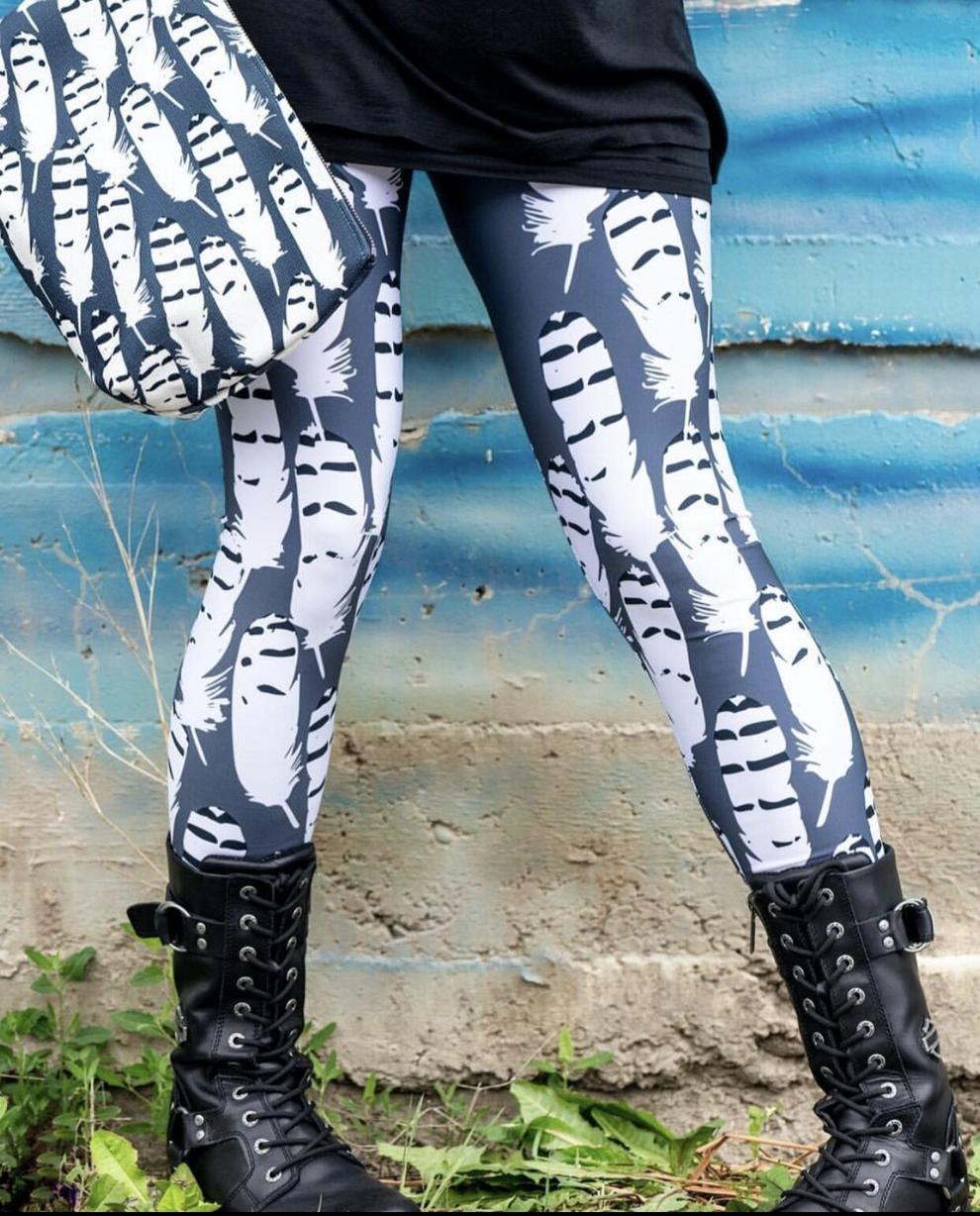 Among her fur signature pieces includes her sealskin corsets.
"It's so versatile you can wear it to work, you can wear it to a show — that's what I really loved about it," Itta said. "You can pair it with high-waisted pants for work and throw a blazer over it; or you can use it to prom and throw a tool skirt under and have fancy jewelry."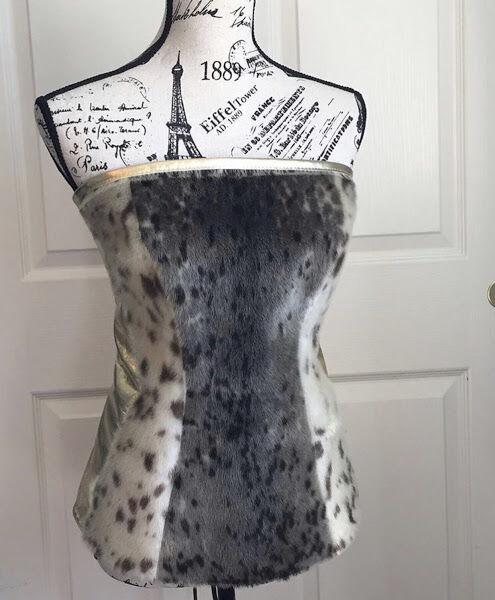 Another custom design is Itta's parkas made of cotton velveteen, a warm, quilted inner lining for winter wear, a fur ruff around the hood, and trim along the edges, made of wolf, wolverine and sea otter. One of her favorite ruff designs is known as a Sunshine Ruff, where the wolf fur tips along the ruff's edges give the appearance of sunshine.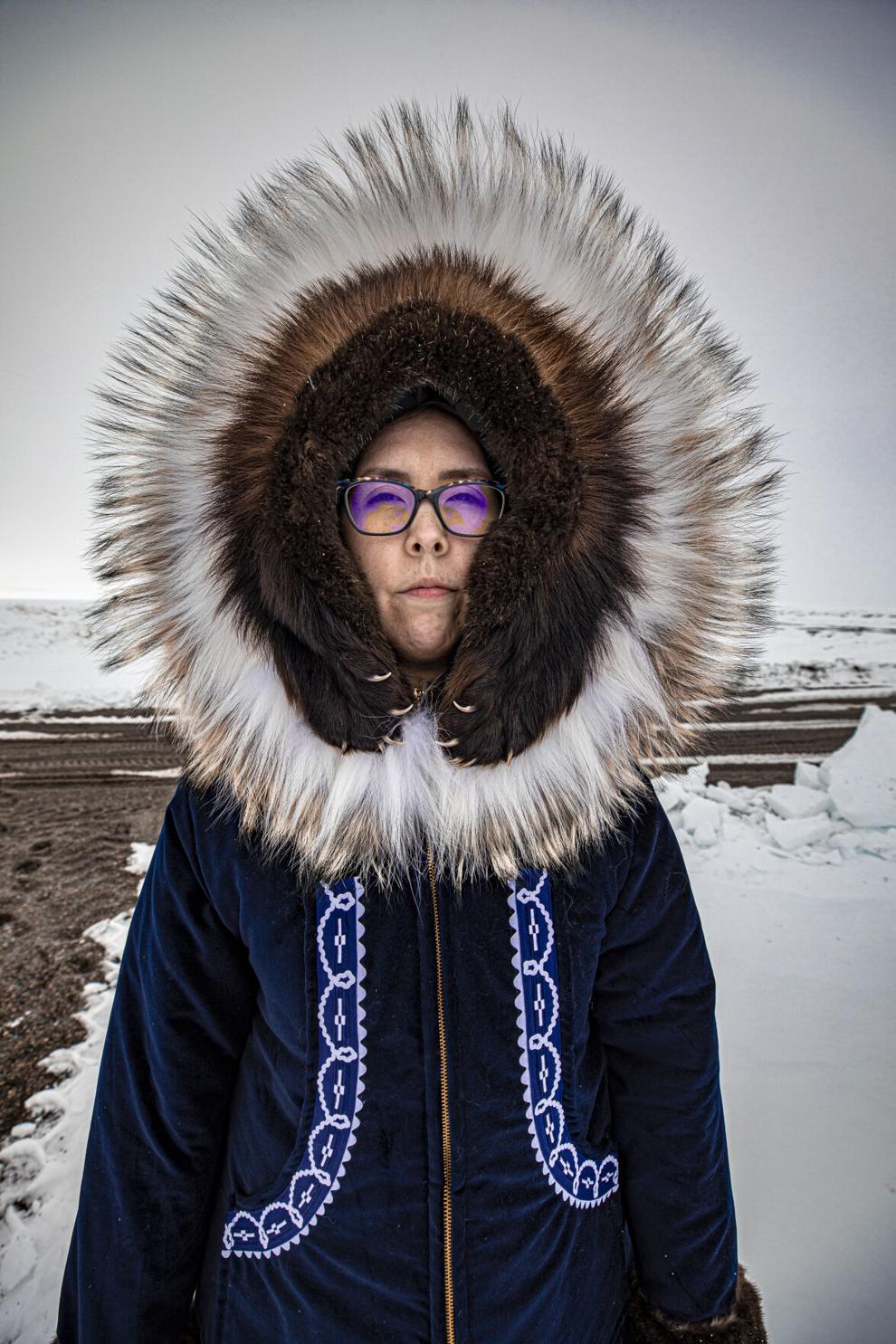 In addition to selling her custom designs, Itta donated art pieces to fundraisers gaining her additional recognition and support that eventually led her into the world of fashion in 2016. 
"People started noticing my work, even though it was unconventional," Itta said.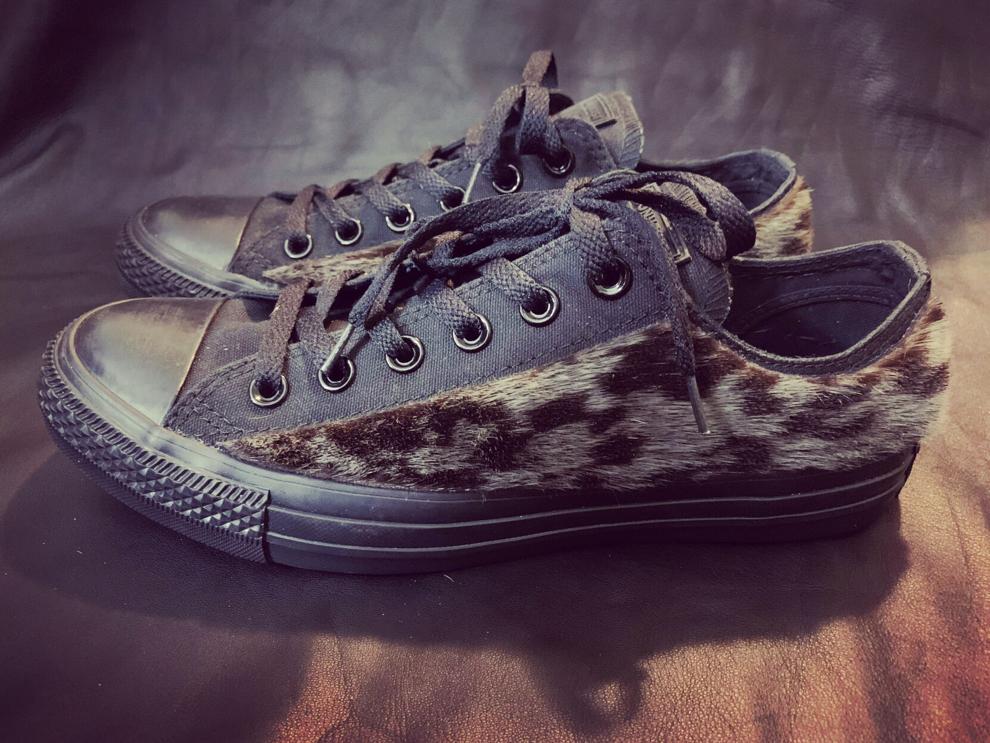 Since then, Itta has shown her work at the Alaska Native Art Foundation First Friday Exhibit, Smithsonian National Museum of American Indian Art Show, Sealaska Heritage Center, The Anchorage Museum at Rasmuson Center, the Arctic Encounter Symposium, the Nordic Soul Festival in Washington, the Trend Fashion Show in Anchorage and the acclaimed Zohi Gallery, a Native-owned and operated art space in Santa Fe, New Mexico that showcases Native artists from across the U.S.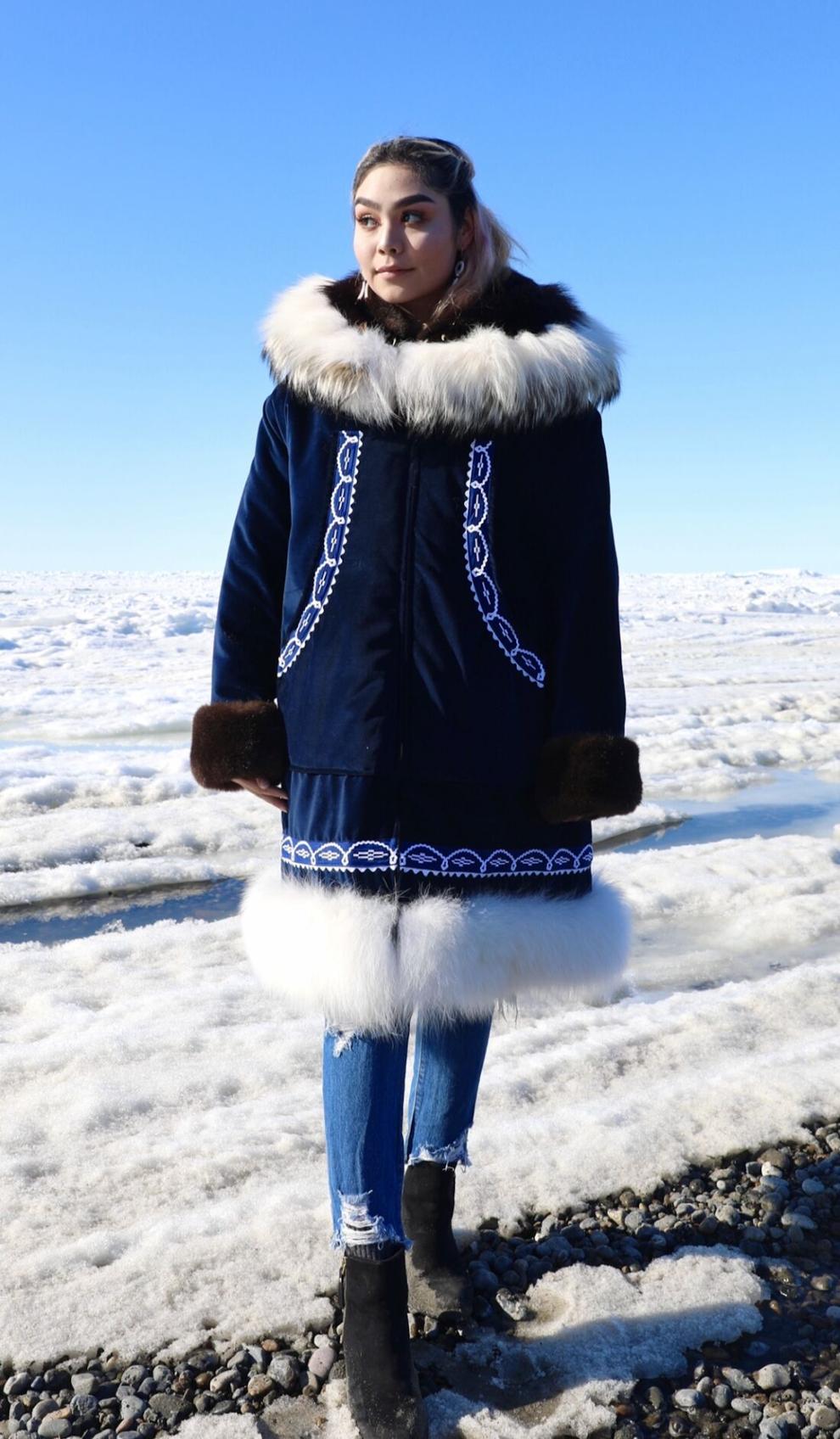 At the Zohi Gallery in 2018, Itta was excited and inspired to show her work alongside American Indian designers that included Bethany Yellowtail (Apsaalooke Crow), Tsetsehestahese & So'taeo'o (Northern Cheyenne), Thunder Voice Eagle (Diné-Navajo), Section35 (Maskwacîs Cree/Nehiyaw), and Maya Stewart (Chickasaw, Creek and Choctaw.)
Yellowtail was an especially inspiring encounter for Itta. The Los Angeles-based artist paved her way to success through use of her Indigenous Native designs at New York Fashion Week in prior years, but not without some controversy. 
"She was one of the first Natives down in the States to be, like, represented," Itta said. "She does Indigenous designed clothing and she really inspired me to just look at her work and to do modern print."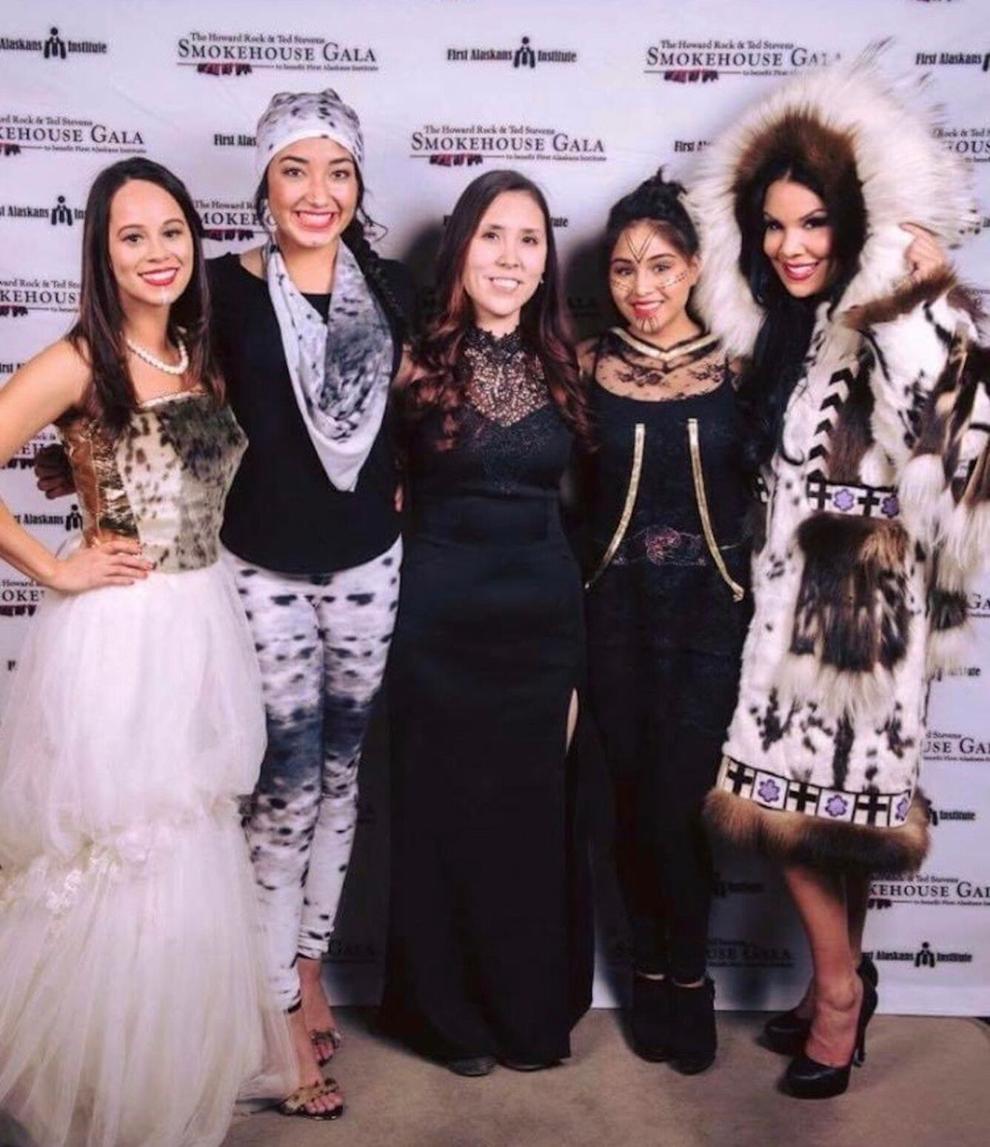 The Covid pandemic put an unexpected halt to several fashion shows Itta was scheduled to attend in 2020, including Fashion Week Toronto.
"I was super-excited to meet all these artists and, like, get to know them because I was going to be showing with Lesley Hampton," Itta said. "She's done work for some famous people. She has (recording artist) Lizzo wearing her clothing. Then there was another guy I follow who makes printed clothing, 'Section 35', based out of Canada. He had (actor) Jason Momoa wearing one of his shirts."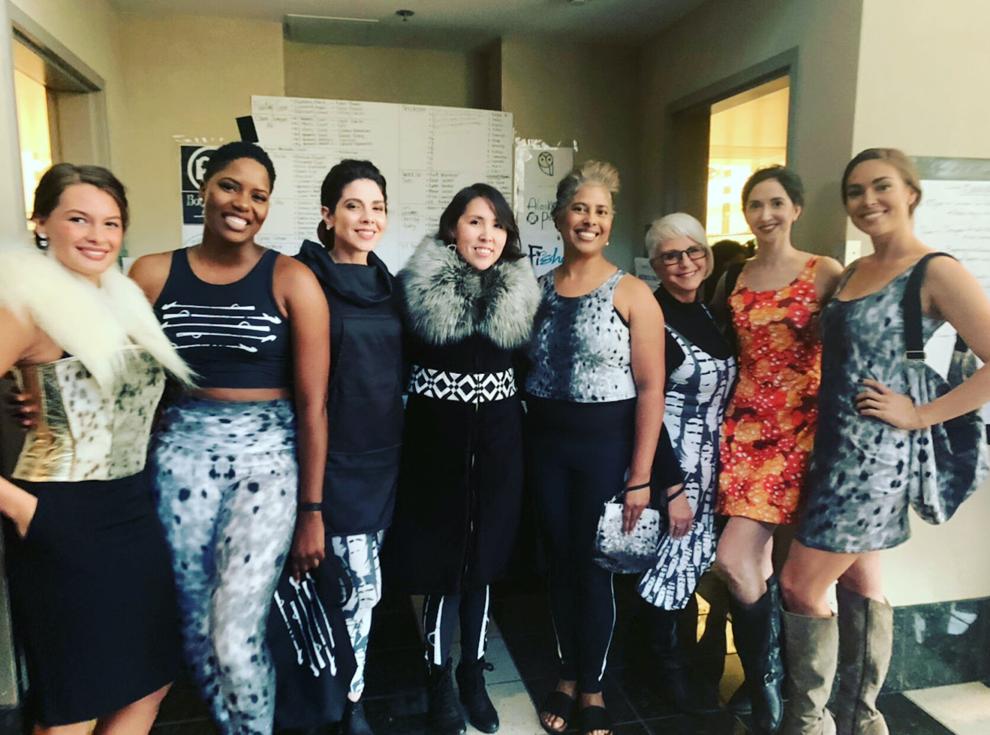 As Itta's experience in Indigenous fashion shows increased, she continued to watch closely the front-runners of the Native design world and along the way she found confidence to enter her designs in more mainstream — and major — venues.
"I've had 3 or 4 different fashion houses reach out to me, and they're like, 'well you can always do Milan, or London — all these different venues.' But then it's kind of hard, because there are people that are anti-fur and so I try to stick to Indigenous fashion shows," Itta said. "Knowing that others have done it before I felt like it was a safe place to now show my work."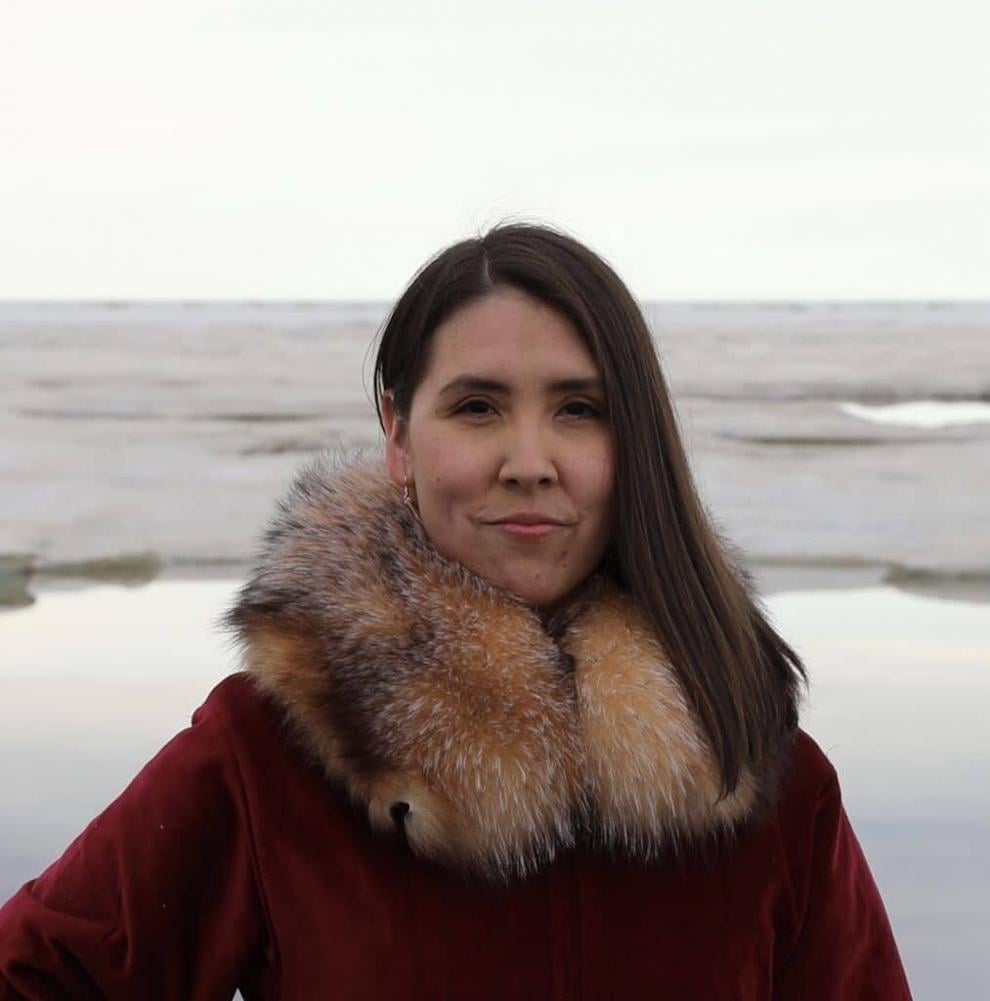 Itta applied to New York Fashion Week and was excited to learn she was chosen out of thousands of applicants to showcase her eight contemporary style parkas in front of an international audience of an anticipated 14 million viewers in February 2022. 
"It's like a competition where you have to apply and then a panel looks at your work. I was shocked that they were like 'so we want to offer this to you'," Itta said. "I'm just super-excited but it's scary at the same time, because I'm representing our People on a national platform and that can be so intimidating sometimes. I don't want to say the wrong thing. We live a subsistence lifestyle and you have to be careful with things you share with the media."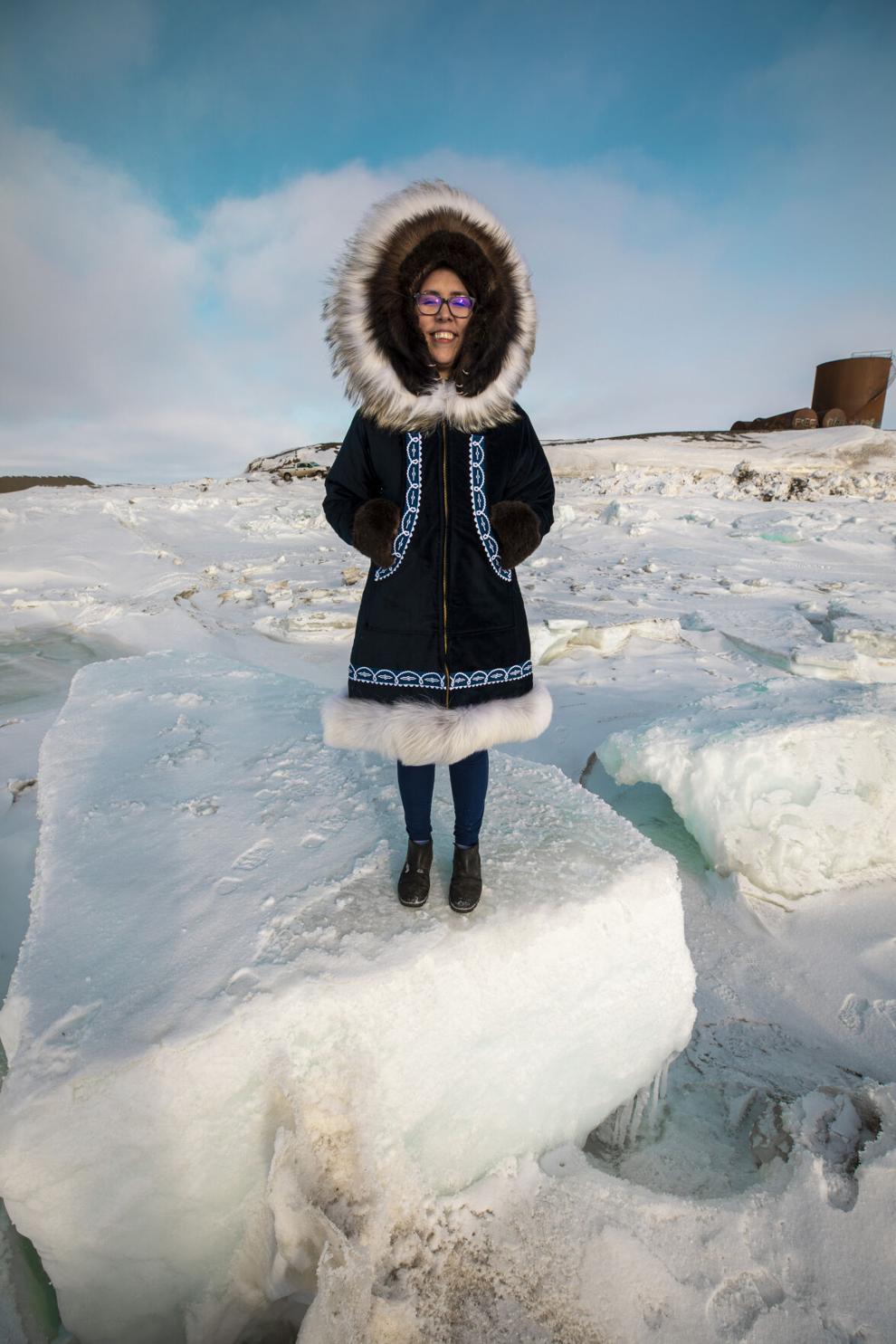 Itta's aggravation stems from seeing some media outlets visiting rural Alaskan communities and not portraying Alaska Natives in a positive — or for that matter fair — light. She has even witnessed Indigenous designs replicated without permission. 
"I've seen cultural appropriation on the runway," Itta said. "Some fashion designer decided to steal another Inuit's family's designs and then show them on the runway and that was really, really bad, so it's exciting to go to New York Fashion Week, but scary at the same time." 
In addition to hitting national and global runways, Itta's future business plans include opening a retail shop in Anchorage, employing local artists and continuing to teach traditional skin sewing to others across the globe.