It's summer again. Nothing adds charm faster to a garden than a piece of antique cast-iron furniture, urn or sculpture. When documented as 19th-century Victorian pieces, they can be pricey. If they are in the Gothic style, you could pay over $4,000 for a matching bench and two chairs. A rustic style bench could cost $2,000. At those prices, you might want to put the pieces inside to to save the finish. Many collectors do just that, using a single piece to make a statement in an entry hall or anywhere. Antique cast-iron sculptures of deer, dogs and eagles run in the thousands of dollars.
The problem is that some of the more common pattern furniture continues to be reproduced and often artificially aged. Old patterns for all types of pieces still exist. Reproductions won't have sharply defined patterns. Rust on artificially aged reproductions will be orange.
Most of the late 19th century cast-iron pieces have makers' marks. Before they began making cast-iron furniture, they had made everything from gates to stoves. Some names to look for are Chase Brothers and Co., which specialized in Gothic styles; Janes Kirtland & Co. of New York; and W.T. Westervelt of New York.
The general interest in using cast-iron decoratively began with the London Crystal Palace Exhibition in 1851. It was the first time that cast-iron was used with glass, forming the structure of the Crystal Palace. Earlier, in the 1840s, cast iron was used by English garden designers. It was an American garden designer, Andrew Jackson Downing, who in the 1840s felt that gardens should be considered outdoor "rooms," with furniture and accessories.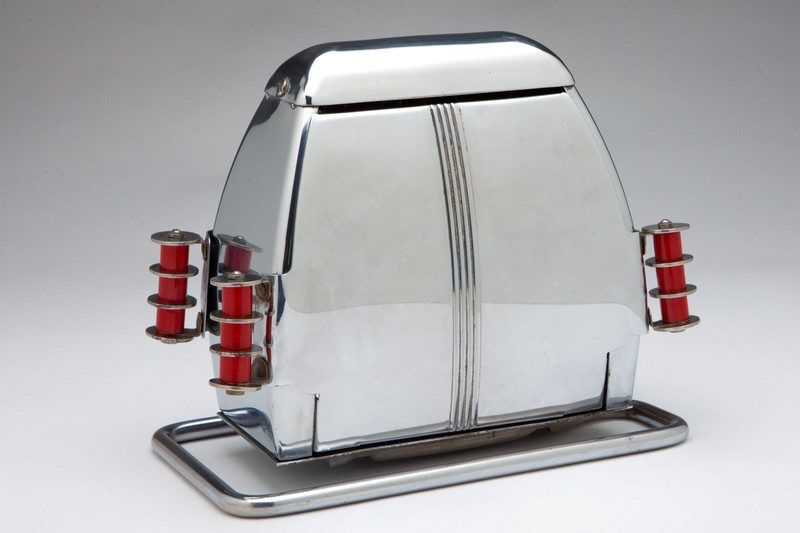 From the 1850s on, cast-iron furnishings followed the current decorative fashion. Some of the design influences were Gothic, as well as the rustic look. When they can find them, today's collectors search for the 1870s naturalism motifs. Branches, leaves and ferns formed furniture and accessory patterns. A late-19th-century catalog shows Gothic-style birdhouses, with rococo trim.
By the 1870s, the "new look" was an elegant and elaborate combination of Re – naissance revival and rococo revival styles. It consisted of three floral panels forming the back, each with central floral medallions. Often the seats were edged with a skirt, similar to the fringe used on Moorish furniture.
Some favorite Victorian garden accessories were massive fountains and large animal statues, along with allegorical figures of goddesses.
At the 1876 American Centennial Exhibition, the public was introduced to fashionable trailing vines and vine motifs on furniture. The fickle public lost interest in cast-iron decorations beginning with the simplistic designs of the arts and crafts movement. It was totally out of fashion during the art deco decades.
Old cast-iron grill work, gates and fences may be classified as architectural salvage, but they have found their way into contemporary garden decor. This is so much so, that a single gate can cost over a thousand dollars, depending on the uniqueness of the design. And, fencing and gates are being reproduced to meet the demand. Though early collectors were once able to find ornate design fence and balcony sections in southern cities such as Charleston, New Orleans and Mobile, they have long since moved around the country to architectural salvage stores and auction houses which specialize in this category. Still, you could run across some cast-iron furnishings in one of those little out of-the-way towns that is hidden by a superhighway.